Map of POW camps in Europe
30th August 1944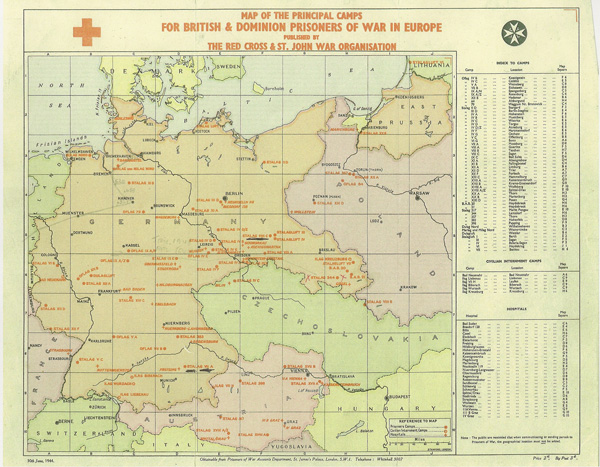 Supporting Information :
Description:
Map of the principle camps for British and Dominion prisoners of war in Europe. The following corrections (dated 30.8.44) were attached to the original map:Stalag Luft IV in Tychow (G.3) now forms part of Stalag Luft III at Sagan (F.5). Stalag Luft VI, Stalag XXX D and Stalag 357 have been closed.

High Resolution Image:
Tags:
Division History References :
While part of the 51st Highland Division, Ark Force, escaped capture at St Valéry and returned with the reformed 51st Highland Division to continue the war in North Africa and Europe for many their war would continue in captivity for the next five years...
read more