Seaforth Highlanders TA pipes & drums
Inter-war period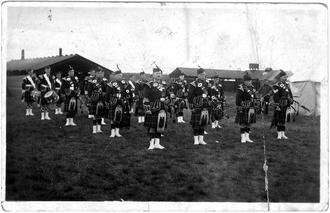 Supporting Information :
Description:
Seaforth Highlanders TA pipes & drums (during the inter-war period) - kindly sent to us by Sandy Reid. This photo show what is likely to be a TA training camp in the background.

Credit:
Sandy Reid
Tags:
Division History References :
Read more about Pipes and Drums in our Division History section...
read more