J.Matheson in US uniform, 1945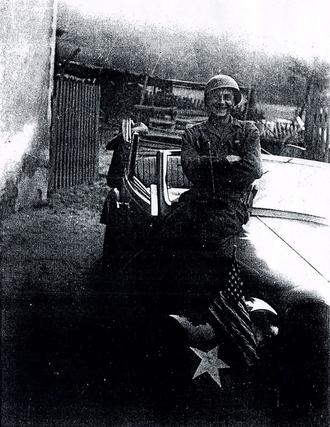 Supporting Information :
Description:
May 1945. J.Matheson in US uniform with new (German) BMW. An American star is painted on the body work and an American Flag is attached to help identify the vehicle as 'friendly' to Allied forces.

Tags:
Division History References :
Johnnie Matheson retells the story of his five escape attempts from POW camps between 1940 - 1945.
He walked into wartime captivity with a haversack full of looted French franc notes of doubtful value from a bombed bank in St Valery - and more than five years later drove across a war-torn Europe heading for his Highland home in a brand new BMW car festooned with American stars and stripes, and a legitimate fortune in pounds sterling in his pocket.
read more