Men of the 5/7th Gordons on the move
8 February 1945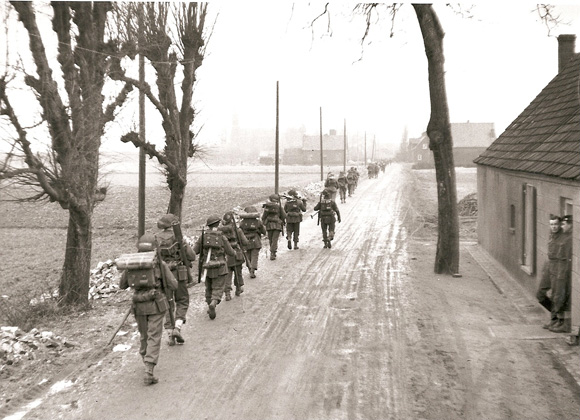 Supporting Information :
Description:
Men of the 5/7th Gordons Highlanders move up to take part in the first attack. 154 Brigade. Sgt Silverside 8 February 1945

Copyright:
IWM - BU 1792
Tags:
Division History References :
After the defeat of the German Ardennes offensive the 51st Highland Division returned to Holland to recommence offensive operations. Operation Veritable was the code name for the operation which would clear the Germans from the ground between the parallel rivers of the Maas and the Rhine and drive them back over the latter.
read more