5th Black Watch Briefing (B Coy)
Gabes, Tunisia, April 1943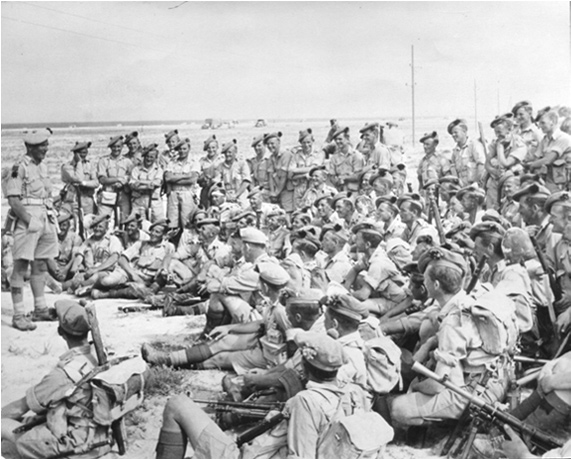 Supporting Information :
Description:
Major John Mcgregor briefs B Coy of the 5th Black Watch at Gabes, Tunisia, April 1943.

Copyright:
Black Watch Museum
Tags:
Division History References :
The battle of Wadi Akarit took place in a narrow coastline strip between the sea and the coastal towns of Gabes and El Hamma. Between these was the Gabes gap. The Wadi Akarit ran across the gap at the coastal end and to the Roumana Ridge inland and to the west. This area was the objective for the 51st Highland Division...
read more