Men of 5th Camerons in snow suits
14 January 1945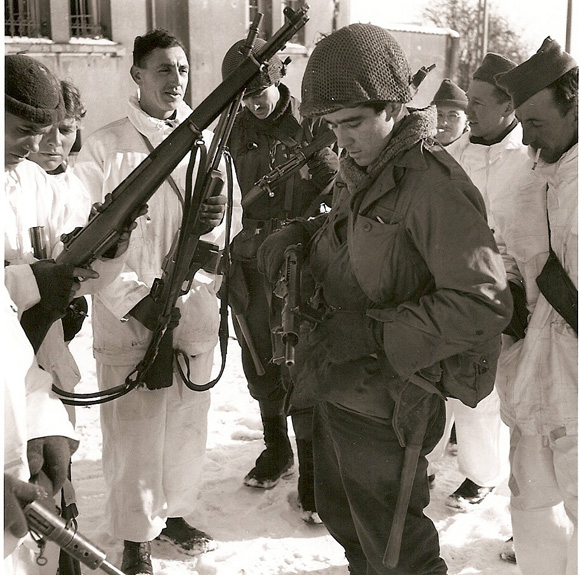 Supporting Information :
Description:
Men from the 5th Camerons wearing snow suits inspect the weapons of two GIs from the American 87th Division during the allied link up at Champlin. 14 January 1945

Copyright:
IWM - B 13691
Tags:
Division History References :
By 12th January the 51st Highland Division found that the opposition had become more determined. The reason for this was that the Division now threatened the main German withdrawal route of Champion - Erneuville - Ortho - Filly.
read more