The square at St. Valéry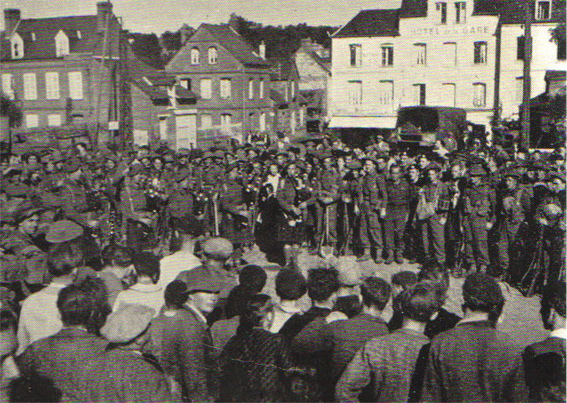 Supporting Information :
Description:
The square at St. Valéry. Pipers of the 51st Highland Division play to a packed square after liberating the town in September 1944.

Tags:
Division History References :
With the "Breakout" battle complete the 51st Highland Division has several days to recover before the advance continued. From Lisieux they advanced East crossing the Seine dealing with the enemy rear guard. The intention was to isolate the port of Le Havre... and on to St. Valéry.
read more