Montgomery and the 5th Camerons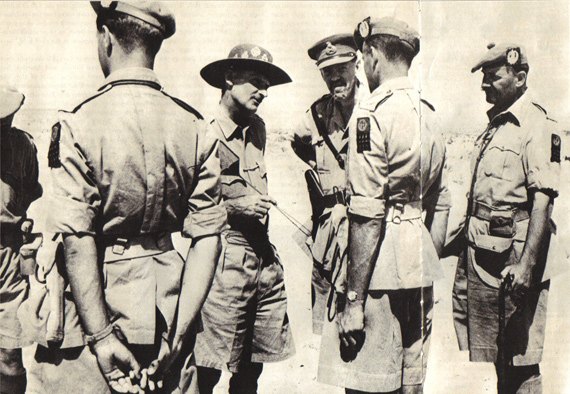 Supporting Information :
Description:
General Montgomery and the GOC with 5th Camerons.

Copyright:
Queens Own Highlanders Museum
Tags:
Division History References :
After St. Valery, what remained of the 51st Highland Division joined the 9th Highland Division to form the new 51st (Highland) Infantry Division. The reformed Division took on a home defense role between 1940 - 1942 when it set sail for Egypt and the North Africa Campaign.
read more