Pte. Harry Knox
5th May 1940, B.E.F.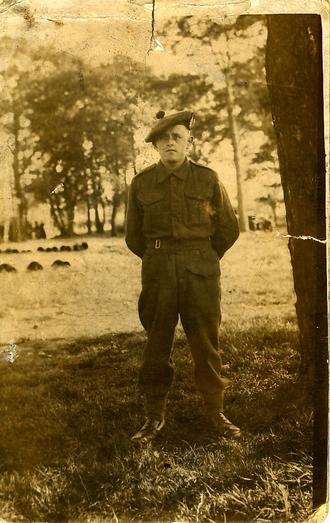 Supporting Information :
Description:
The reverse of this photograph is a postcard on which is written "Taken on Sunday Afternoon, 5-5-1940" with a postal address processed by the Army Post Office B.E.F.
Harry would be captured a few weeks later at St. Valery.

Credit:
Thanks to Caron Paterson, Harry's Daughter, for sending this into us.
Tags:
Division History References :
Caron Paterson very kindly sent us a set of scanned photographs that belonged to her Grandfather, Pte. Harry Knox, and are from his times as a WWII POW in Stalag IX-C in Germany between 1940 - 1945. The set include several of a comedy sketch show put on by the POWs.
read more