German POW in transit
7th May 1945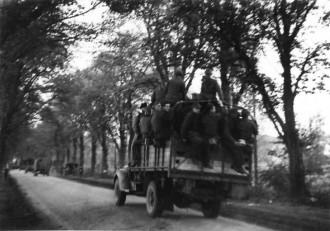 Supporting Information :
Description:
From the IWM Collection, with kind permission.
Caption reads "Lorry loads of German prisoners on their way to the cages."
Taken by Sgt. Johnson. 7.5.45. Occupation of Bremerhaven.

Copyright:
IWM BU 5577
Tags:
Personal Account / Extract References :
Extract from "The Story of the 51st Highland Division Signals - June 1944 to July 1945" covering the German surrender at Ringstedt, 7-12th May 1945.
read more