Faubourg-d'Amiens Cemetery, Arras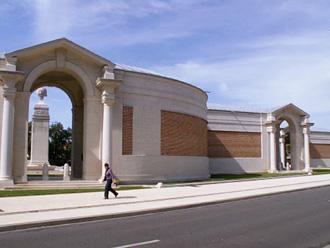 Supporting Information :
Description:
Faubourg-d'Amiens Cemetery is in the western part of the town of Arras in the Boulevard du General de Gaulle, near the Citadel, approximately 2 kilometres due west of the railway station.

Tags:
Personal Account / Extract References :
Sgt. Edwards, 1/6th Seaforth Highlanders, awarded the Victoria Cross for conspicuous bravery in attack during 31st July & 1st August 1917, North of Ypres, Belgium.
read more