Faubourg-d'Amiens Cemetery, Arras
Commonwealth Section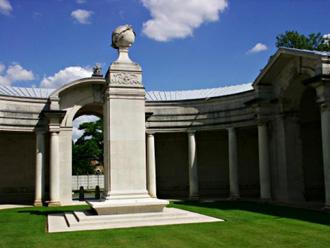 Supporting Information :
Description:
The Commonwealth section of the Faubourg-d'Amiens Cemetery was begun in March 1916, behind the French military cemetery established earlier. It continued to be used by field ambulances and fighting units until November 1918. The cemetery was enlarged after the Armistice when graves were brought in from the battlefields and from two smaller cemeteries in the vicinity. The cemetery contains 2651 Commonwealth Burials of the First World War.

Tags:
Personal Account / Extract References :
Sgt. Edwards, 1/6th Seaforth Highlanders, awarded the Victoria Cross for conspicuous bravery in attack during 31st July & 1st August 1917, North of Ypres, Belgium.
read more