"D" Coy. Attack Position, Huchenneville
04 Jun 1940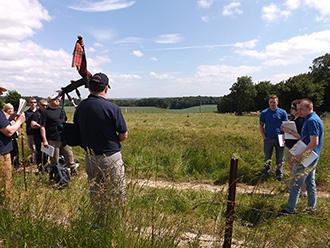 Supporting Information :
Description:
Photo take during a Battlefield Tour in 2015 showing the view from the start line for 4th Cameron's D Company attack on 4th June 1940. The "Route National" is off to the left. The enemy position was in the bulge in the wood on the horizon.

Tags:
Personal Account / Extract References :
Extracts from "Churchill's Sacrifice of the Highland Division" by Saul David relating to the 4th Cameron Highlanders Attack at Huchenneville on 4th June 1940.
read more