"Castle Embourg" Names
December 1944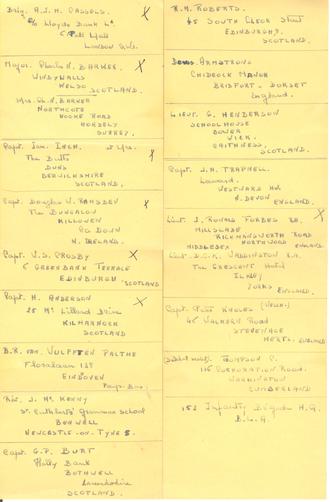 Supporting Information :
Description:
This scanned image is of a list of Officers and Soldiers who stayed in "Castle Embourg" / Chateau Peidboeuf, the home of Georges Laloux (then thirteen years old), whilst in use as 152 Brig. HQ, Dec '44

Credit:
Georges Laloux
Tags:
Division History References :
Scanned document kindly sent to us by Georges Laloux in December 2009 showing Officers from 152nd Infantry Brigade H.Q. [Seaforth Highlanders] who stayed in "Embourg Castle" during December 1944 and the Ardennes Campaign.
read more