51st Highland Division Shoulder Flash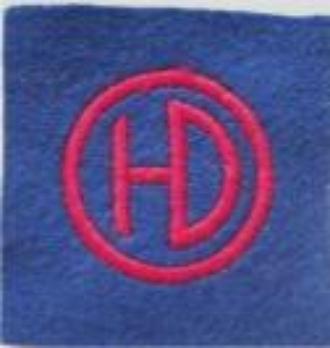 Supporting Information :
Description:
51st Highland Division Shoulder Flash, red on blue background in use after the division was reformed after St. Valéry 1940, incorporating the Territorial 9th Scottish Division with the remains of 51st Highland Infantry Division.

Tags:
Division History References :
After St. Valery, the remainder of the 51st Highland Division joined the 9th Highland Division, a territorial 2nd line duplicate of the 51HD (amongst other smaller Battalions) to form the new 51st (Highland) Infantry Division. This reformed division had the following orders of Battle...
read more