Sgt. Alexander Flemming Edwards
Awarded VC, 31st July - 1st August 1917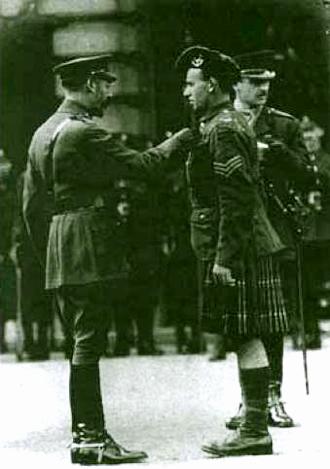 Supporting Information :
Description:
Alexander is pictured being awarded his Victoria Cross by King George on the forecourt of Buckingham Palace on 26th September 1917.

Tags:
Personal Account / Extract References :
Sgt. Edwards, 1/6th Seaforth Highlanders, awarded the Victoria Cross for conspicuous bravery in attack during 31st July & 1st August 1917, North of Ypres, Belgium.
read more